LG Sciencepark
A life-changing future innovation global research complex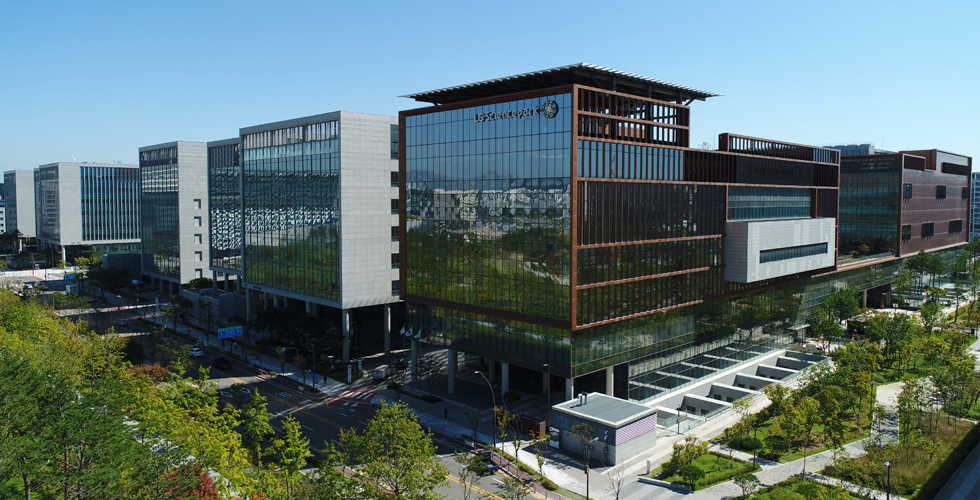 LG Sciencepark is a research complex where LG's R&D experts in various fields such as electronics, chemical, biotechnology, software and telecommunications gathered in single place to create technology that will contribute to the future growth beyond LG as well as LG group's hub that leads "Digital Transformation," "Open Innovation," and " Preparation of Future R&D."
In order to continuously create customer value in the era of the Fourth Industrial Revolution, we chose "Digital Transformation Acceleration" as the top priority and putting intensive efforts into strengthening our capabilities in "artificial intelligence(AI), big data, and cloud," which are the core technologies of digital transformation.
In the AI area, , in particular, we have engaged in various activities to enhance LG's AI capabilities, such as researching the latest AI solutions, finding best practices based on the big data, introducing advanced R&D infrastructure and organizing the capability development process, all controlled by the Center of Excellence (CoE), made up with the internal and external top experts.

'LG CONNECT with Startup', held at LG Sciencepark as part of the global open innovation, was renamed to 'LG Startup Tech Fair' to further expand the startup ecosystem by expanding the contact point with LG, global startups, and even the general public.
This is a place where LG affiliates gather together with global start-ups to seek joint research opportunities, support commercialization, and review investments. LG is taking the lead in creating a win-win ecosystem in a variety of fields such as AI/big data, lifestyle, AR/VR, autonomous driving/robotics and bio/healthcare.
Ask about LG Connect with Startup

LG Sciencepark is not only providing researchers with the best research and welfare facilities but also promotes open communication through various program such as R&D seminars, book concerts, informal activities. Also sponsoring the 'Culture Week' in an effort to spread the group's young and dynamic corporate culture.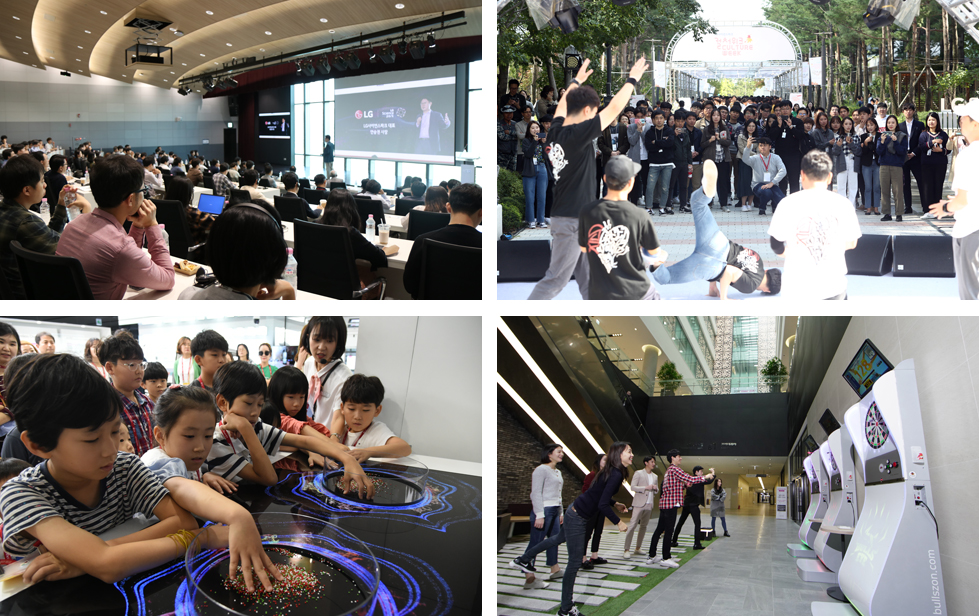 By bringing various R&D experts in many different fields together to create synergy, LG Sciencepark will accelerate to create innovative customer value in the future.