Supply Chain Management
We strengthen supply chain
risk management to
acquire
competitive partners and
reliable supply channel
ESG Inspection of Partner Companies
Our affiliates request that partner companies implement ESG self-assessment to identify issues and find solutions.
Key partners are offered additional support, such as site inspections and consulting.
Partner Companies' ESG Assessment Process and
Result Management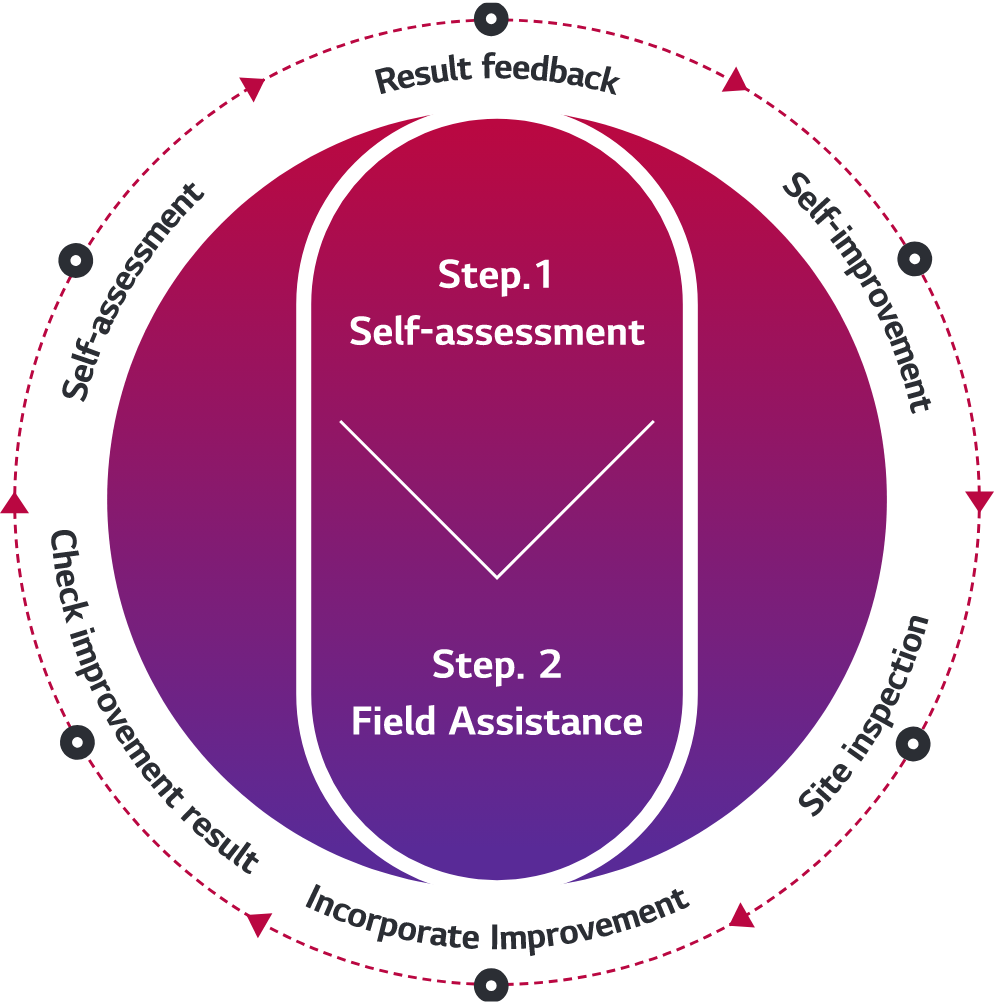 The Assessment Framework
The Assessment Framework : Classification, Detailed items for review.
Classification
Detailed items for review
Labor
Working hours
Voluntary work
Wages and benefits
Safety
Industrial hygiene
Occupational injury and illness
Occupational safety
Physically demanding work
Hazardous substances
Ethics
Protection of identity and Non-retaliation
Supplier responsibilities
Management
Audits and assessments
Supplier responsibilities
ESG Risk Management for Partners

LG Innotek implements an annual ESG evaluation for partners and recommends resolution for issues identified. Site inspections and consulting are offered if deemed necessary.

Supporting Partner Companies to strengthen ESG Management

LG Electronics provides ESG empowerment training to its partner companies. The curriculum covers safety management training in terms of labor, health, environment, and ethics.

Establishing Sustainable
Suppliers and Partners

LG Chem periodically conducts ESG evaluation to review partners' ESG management and to identify potential risks. The goal is to enhance partners' capabilities in climate change action and compliance.

Assessment and Support for Partner Companies

LG Electronics enforces self-assessment of its primary and secondary partners based on global standards and supports 50 partners with third party assessment and improvement efforts. Partners are issued certification upon completing all evaluation process.

Responsible Mineral Management

LG Energy Solution conducts site inspections and enforces improvements for human rights and environmental risk at raw material collection sites.