Social responsibility lies on each and every one of us
We respect our employees and community members, and strive to promote inclusion and diversity for a better tomorrow
Human Rights Management
We prioritize humans under people-oriented management and recognize human rights management as a key factor in ESG management. In accordance with human rights management enforced by global society, we foster a corporate culture where employees' voices are heard and respected to their full extent.
Human Rights Inspection
We have a reporting and handling process for sexual violence and harassment based on our human rights policy.
LG Innotek Reporting and handling process for human rights violation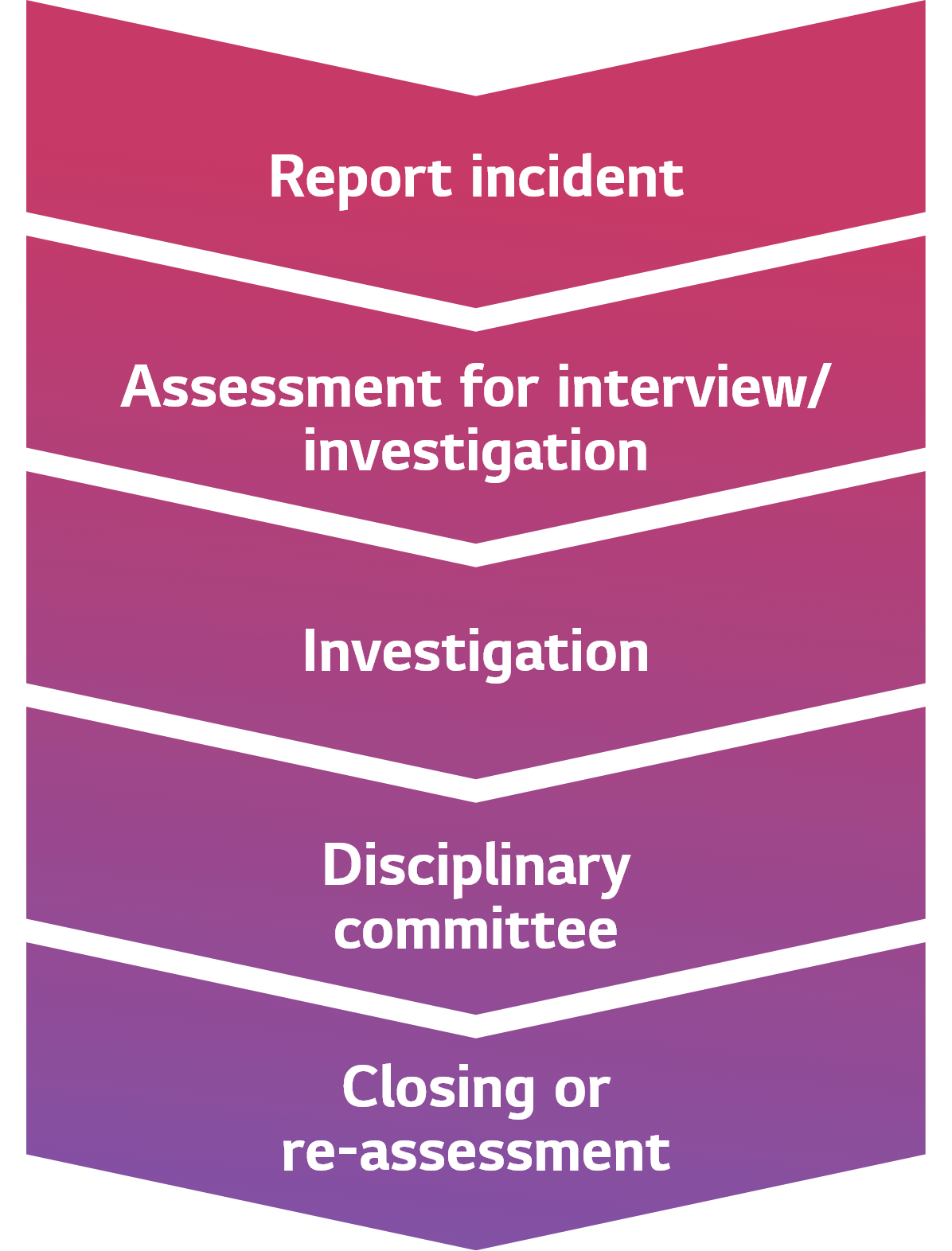 Furthermore, we identify potential risks in advance through human rights inspection on
production sites and provide training as a prevention measure.
LG Electronics manufacturing plant CSR risk management process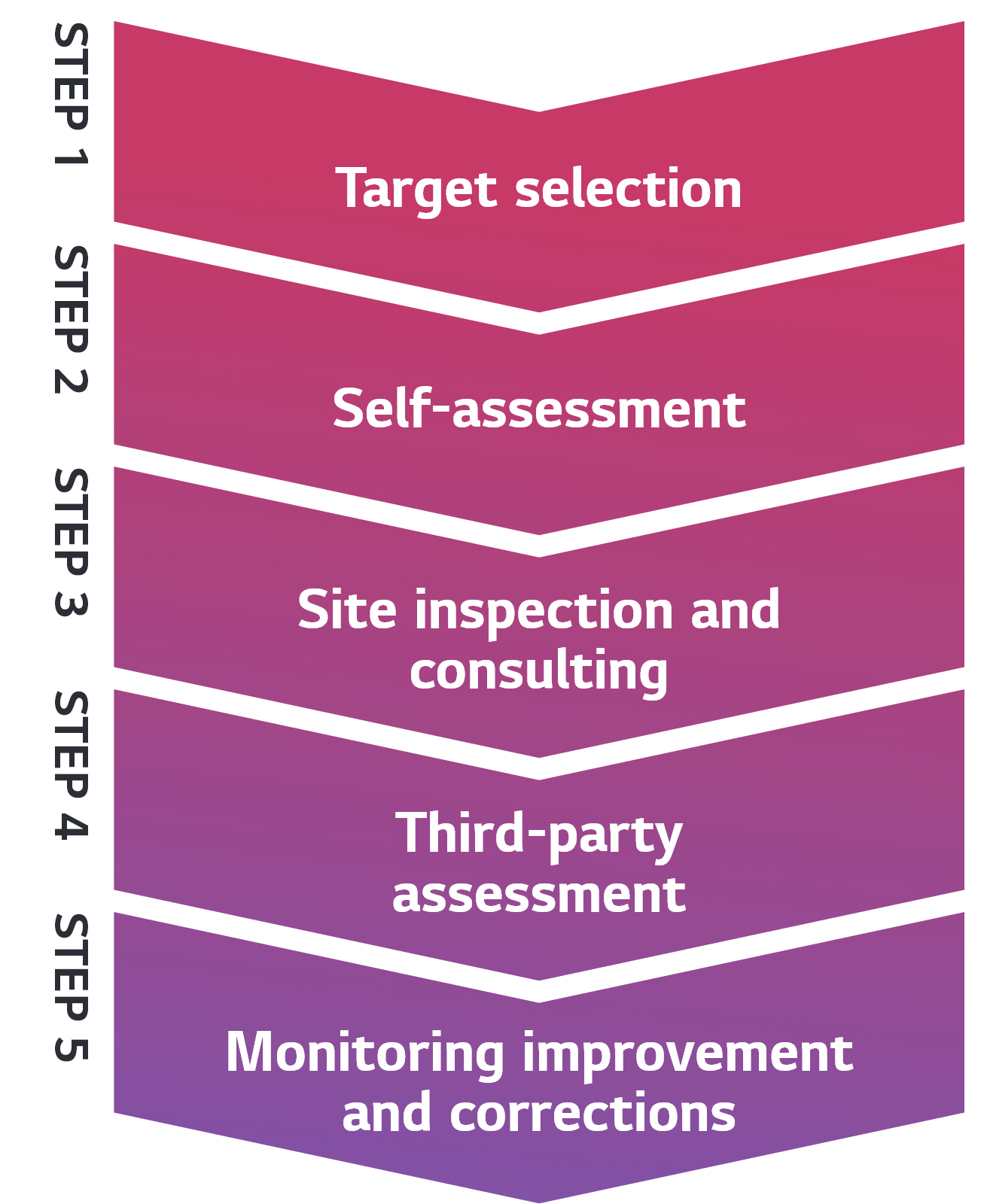 Women's Empowerment Principles
Establish high-level corporate leadership for gender equality

Treat all women and men fairly at work – respect and support human rights and nondiscrimination

Ensure the health, safety and well-being of all women and men workers

Promote education, training and professional. development for women

Implement enterprise development, supply chain and marketing practices that empower women

Promote equality through community initiatives and advocacy

Measure and publicly report on progress to achieve gender equality
Comply with Women's Empowerment Principles (WEPs)
LG Household and Health Care complies with UN's WEPs and promotes gender equality and women's empowerment to create a great place to work, where fairness and diversity are well-appreciated.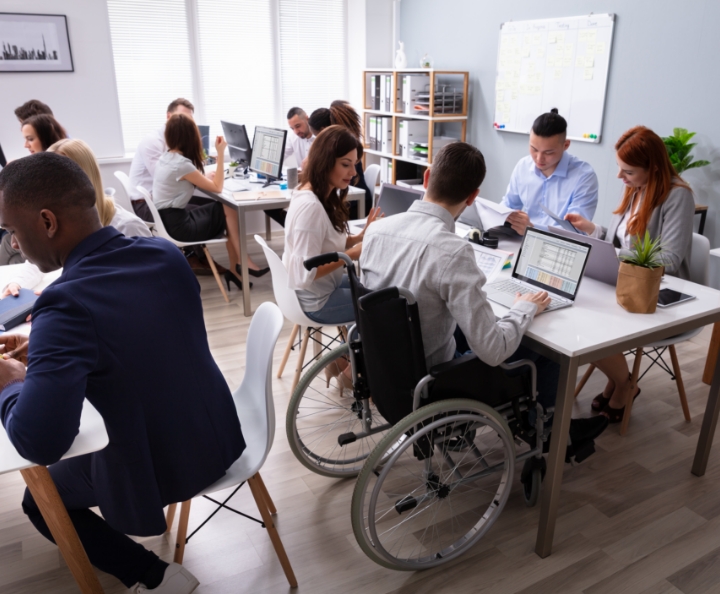 Diversity and Inclusion Policy
LG Electronics established global labor standards and diversity policy to respect all the voice of its members.
Social Contribution
Under the slogan, Love that nurtures young dreams, LG,
we facilitate social programs such as education for domestic/ overseas youths and support for underprivileged youths with the goal of promoting self-reliance and independence. We intend to continue developing relevant social programs that can make a difference in the recipients' future growth.
LG-KOICA Hope Vocational Training School

LG group founded LG-KOICA Vocational Training School, the first vocational institute in Ethiopia in 2014 to help youths build a foundation for self-reliance. It offers electronic engineering studies in three majors (three-year course), electrical and electronic, home appliance repair, and information communication.

Love Multicultural School

Since 2010, LG group has been collaborating with Hankuk University of Foreign Studies and Seoul National University to provide language/science education for youths in multicultural families, offering them an opportunity to establish themselves as global talents.

Maum Hana (One Heart), a Platform to Support the Psychological and Emotional Stability of Children in welfare system.

In 2021, LG Electronics launched Maum Hana, an online and offline psychological counseling platform, to support the emotional stability and independence of youths leaving the welfare system. It provides psychological counseling, everyday information and articles on nurturing the inner self.

IT Power Plant

LG Display launched IT Power Plant program in 2008 to provide underprivileged children with IT education and training. New learning spaces were installed in welfare centers and instructors were allocated to ensure that the children gain IT related skills and knowledge.

Like Green, ESG Leader Training

LG Chem launched Like Green program in 2021 for youths to grow as future ESG leaders. As part of the program, LG Chem facilitates lectures on global warming and coordinates mentorship to practice environmental protection in everyday settings.

Cheongju Hope Green Power Plant

LG Energy Solution produces eco-friendly power through solar power facilities and utilizes its earnings to sponsor underprivileged youth.

Borrowing Earth School

LG Household & Health Care launched Borrowing Earth School in 2015 with Ecomom Korea, an environmental NGO. The main goal is to help youths build eco-friendly lifestyle habits, but also assist them with future career path decisions.

U+ Hope Library

LG U+ founded U+ Hope Library in 2017 to ensure that the visually impaired can practice their right to read and acquire information needed. The establishment is equipped with ICT and assistive technology devices, as well as ebooks.

AI Genius

LG CNS developed AI Genius, an education program covering AI concept and principal, to cultivate the youths' critical thinking and problem-solving competencies. It also includes programs for disabled student for SW training.

LG Hero Award

LG Welfare Foundation awards LG Hero Award to individuals who have served the country with great devotion and who have brought positive impact to society through their selfless contributions.